How to connect the LED neon tube
First of all, thank you for buying our LED Neon Flex Tube, please read the instructions carefully before operate the fixtures to avoid any possible damages and accidents causes by misusage.
*** Safty information:
1, Enquire the skilled people before any installation and repair.
2, Always make sure disconnect from the power source before setting up, serving and moving.
3, Make sure the power supply voltage is consistent with these lights, ensure the use of voltage is in the request technical parameter.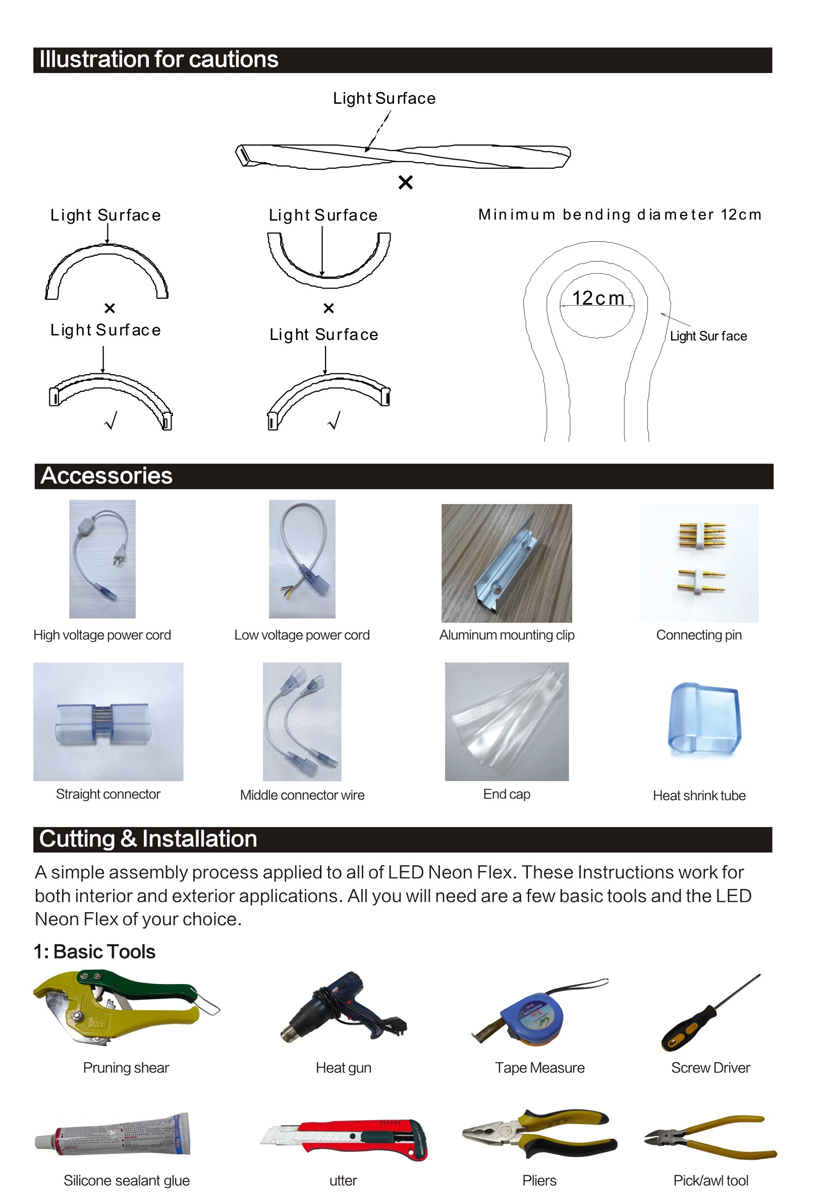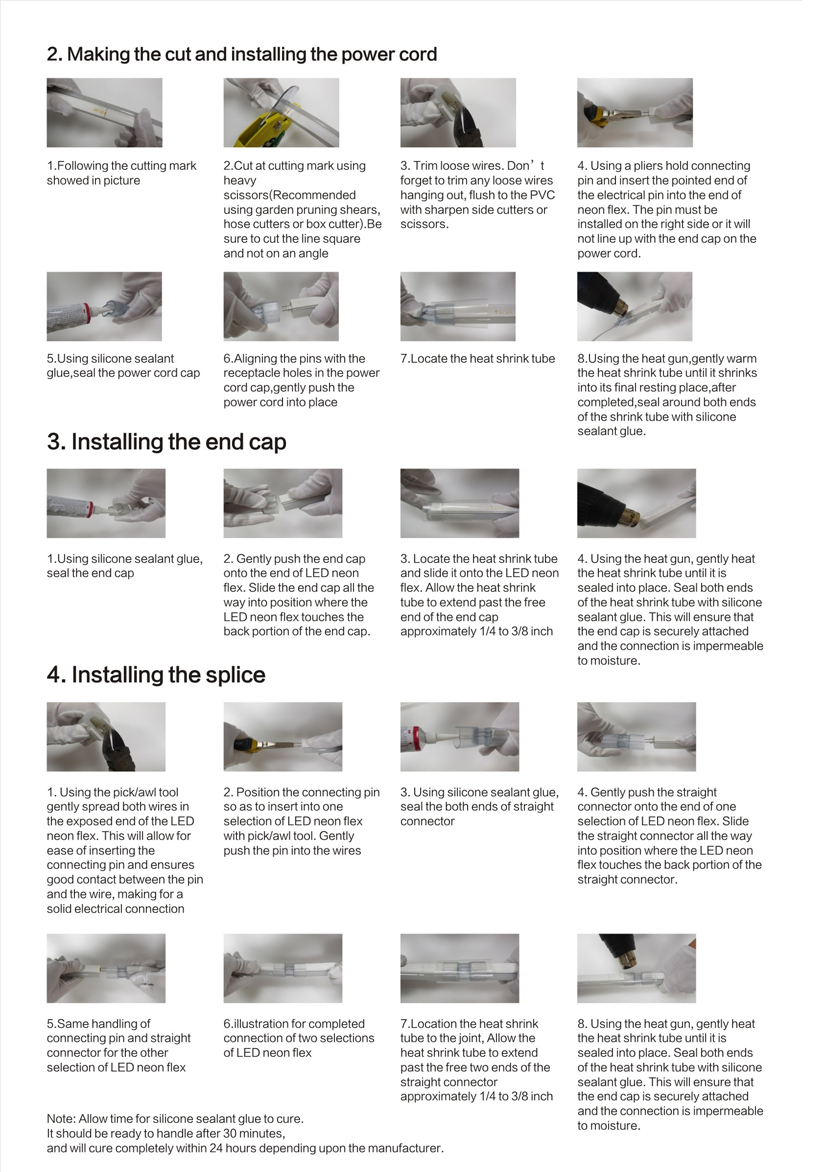 Should you have any questions, please do not hesitate to contact us.
Best Regards with respects
Kevin Liu
Dongguan Wilgex Lighting Co., Ltd
Tel: +86-769-81553949 Ext. 810
Fax: +86-769-81557991
Mob & Wechat & Whatsapp : +86 13412165560
Address:Building 7B Minyi Road,6th Wusha Industrial Area Chang an Town,Dongguan City,Guangdong P.R.C China.